From sport to therapy, through art and nonverbal communication. Moving in water in variety of its forms. Dance'N'depth shares possible ways to be with water, reconnect with body-liquidity trough freediving, aqua-body works and underwater dance.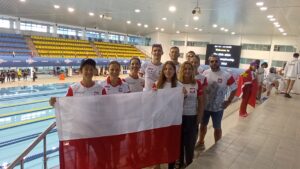 Freedive
After World Championships in Korea… Finally finding a moment to reflect a little and say another big thank to all of you who joined my
Show More »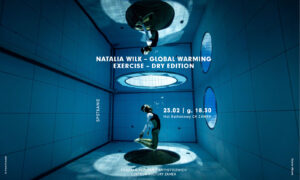 waterdance
Happy to share that I am an ARTIST IN RESEIDENCE in CK ZAMEK Poznań in 2023. I am at that moment doing my first 'studio'
Show More »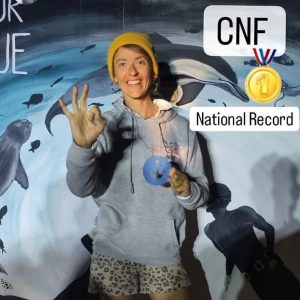 Freedive
Summer 2022 was rich in terms of depths achievements. I got 3 National Records. 51m CNF  at Amorgos Authentic Big Blue 45m CWTB in fresh
Show More »
Ich habe level 2 Freediving bei Natalia gemacht und seit dem angesteckt von ihrer Begeisterung den Körper im Wasser zu erforschen. Sie hat ein gutes Auge für technische Feinheiten, imenses Wissen und immer ein motivierendes, konstruktives Feedback parat.
I can't put into words what a wonderful experience it was. Underwater dance with myself, something beautiful. Natala taught me how to feel water, surrender to it and use its power. She taught me how to contact myself and my body. She is the best at what she does. In addition, she gave me a massage in water😍 I highly recommend you her workshops ❤️🙏 Natala, you made my birthday. I'm so grateful for that❤️🙏🙏🙏
If you get any chance to dive with Natalia.. Do it!:) She creates best coaching and water-human experience possible. I had two coaching sessions and completed successfully the 2-day Wave 1 Molchanovs course easily! You will get 100% attention, tailored approach and professionalism. Natalia is smooth and precise in communication, perfectly prepared (you don't need to worry about anything) - with ease and flexibility adapting to her student's level and individual progress. Natalia gives the right direction, clarifies any misconceptions and creates space of trust - feel free to ask her weirdest questions and share your thoughts - you will find deep understanding and simply an amazing human being leading you gently into deep blue 🙂
An outstanding freediving instructor with amazing skills. After five days performing Wave 2 courses at Deepspot with you as my instructor I can say that although you're a demanding one I felt that my safety was always in "strong hands". Thanks a lot!