Molchanovs Wave 1
Introduction to freediving, underwater world and holding your breath. It's all about having fun and being safe in water!

This course will allow you to comfortably:
- hold your breath for 1:30 min or more
- dive to max 20 m deep
- swim underwater for 50 m
- assist diving of your partner and be a reliable buddy
We will analize your natural potential for diving and warm up your water mammal instincts.
You will become a part of Molchanovs Movement and get an access to training program you can use to prepare yourself for next levels of diving in the pool and depth.

Duration : 4 sessions
Theory : preferably online before we start the course
Price :from 330 EUR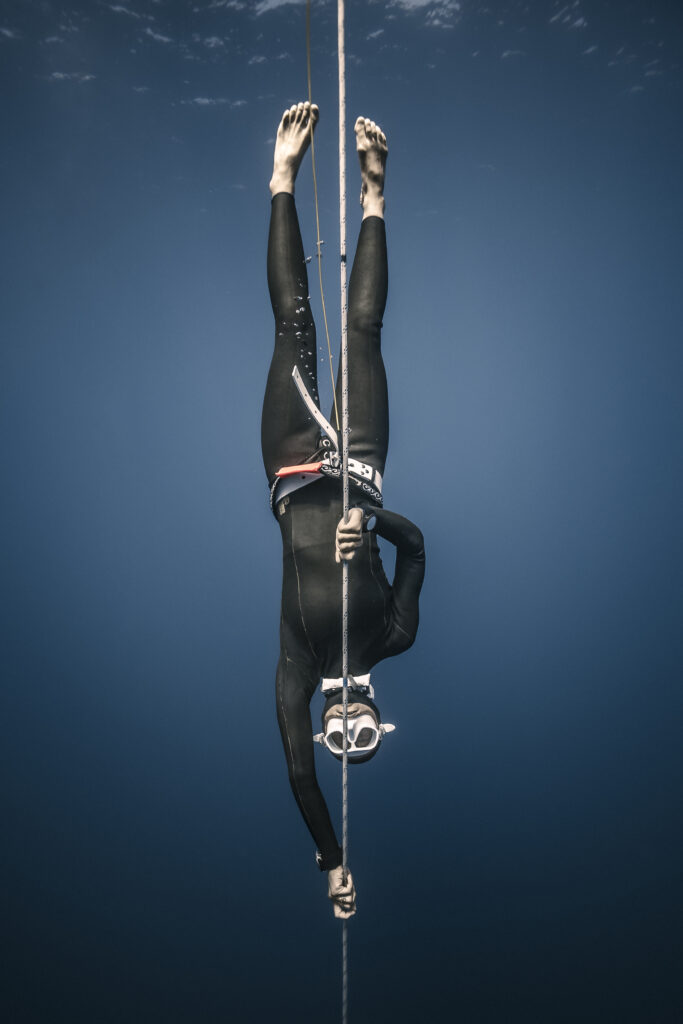 Molchanovs Wave 2
Bringing your freediving a level up and discovering the freedom of falling into depth
After this course you will
- know how to hold your breath for over 2 minutes
- be able to safely dive up to 30m
- know how to FREEFAL.
- understand the principles of advanced methods of equalisation
- know how comfortably swim no fins for distance and in depth
- Making use of your training programs and using the wider diving vocabulary of freediving movement will being the focus of this course.
Duration: 5 sessions
Theory: preferably online before we start the course
Price: from 450 EUR
MONTHLY BASED PLAN FOR YOUR TRAINING The pleasure of the sport comes from practice. I myself had made mistakes that could be easily avoided if I would get a coach earlier on.

Rather you want to:
- prepare for the next course,
- progress with your results,
- prepare for competitions,
- have a clear and personalised plan on how to practise,

my monthly based coaching will ease your way to achieve those goals.
It is personalised and based on your daily schedules, lifestyle, so far achievements, temperament and definitely YOUR CYCLE if you are a woman !
CONTACT for details and inquiries
Single sessions possible
MOLCHANOVS Wave 1&2 CROSSOVER // You already have a certificate from another organisation and found out Molchanovs propose way more advantages - feel free to update your skills, get an access to new materials, community, webinars and Base Training -weekly designed program for training in all disciplines created by top level freedivers.
starts from 100 euro
CONTACT for details and inquiries