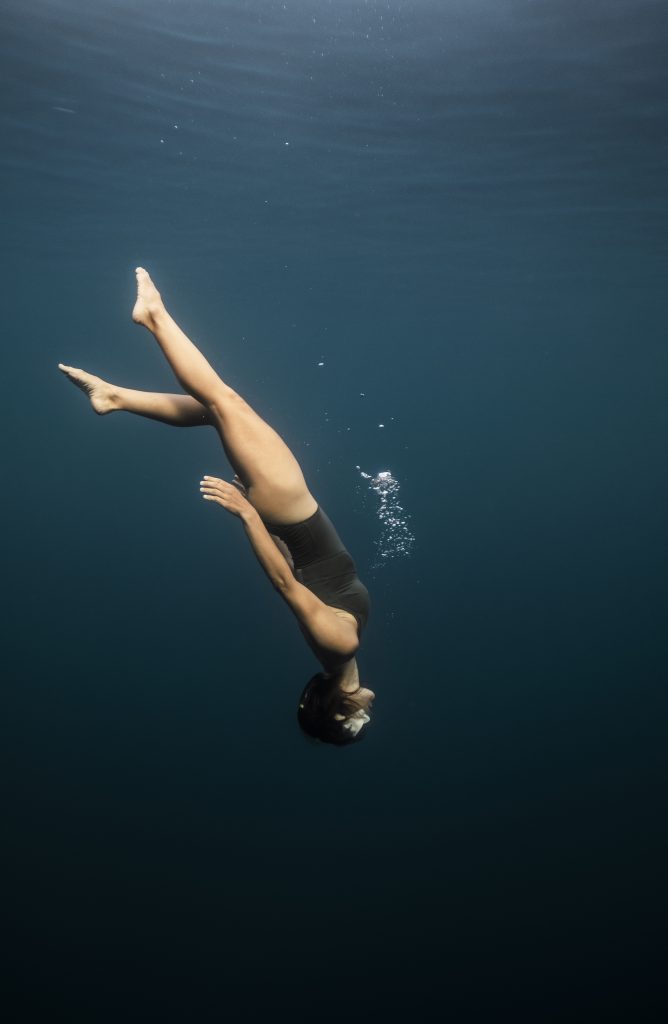 My passion is to be in water and introducing others to it's healing, relaxing and sportive potential. I am using freediving, WATSU, former swimmer but also dancer knowledge and experience to open the water way for you.
After years of hard training in swimming and dance contusions, issues with sinuses and feeling not good enough, I realised there is a way of training with more joy and respect to my own needs. It started to be easier and my results were getting better and better. And – it would never happen if I would continue to train alone!
I am continuing my own water way and invite others to join along, finding where would they like to go in water adventure.
Rather it's freediving with more comfort, overcoming fear of water, swimming more efficient or finally feel weightless and fly against the gravity while dancing or receiving water massage – I will help you to feel great on land while being more in water.
Contact me if you feel like you want to :
– tune your nervous system
– overcome a fear of water
– increase listening quality
– communicate with yourself better
– swim more efficient
– freedive with ease
– look amazing in water
Natalia Wilk dance'N'depth